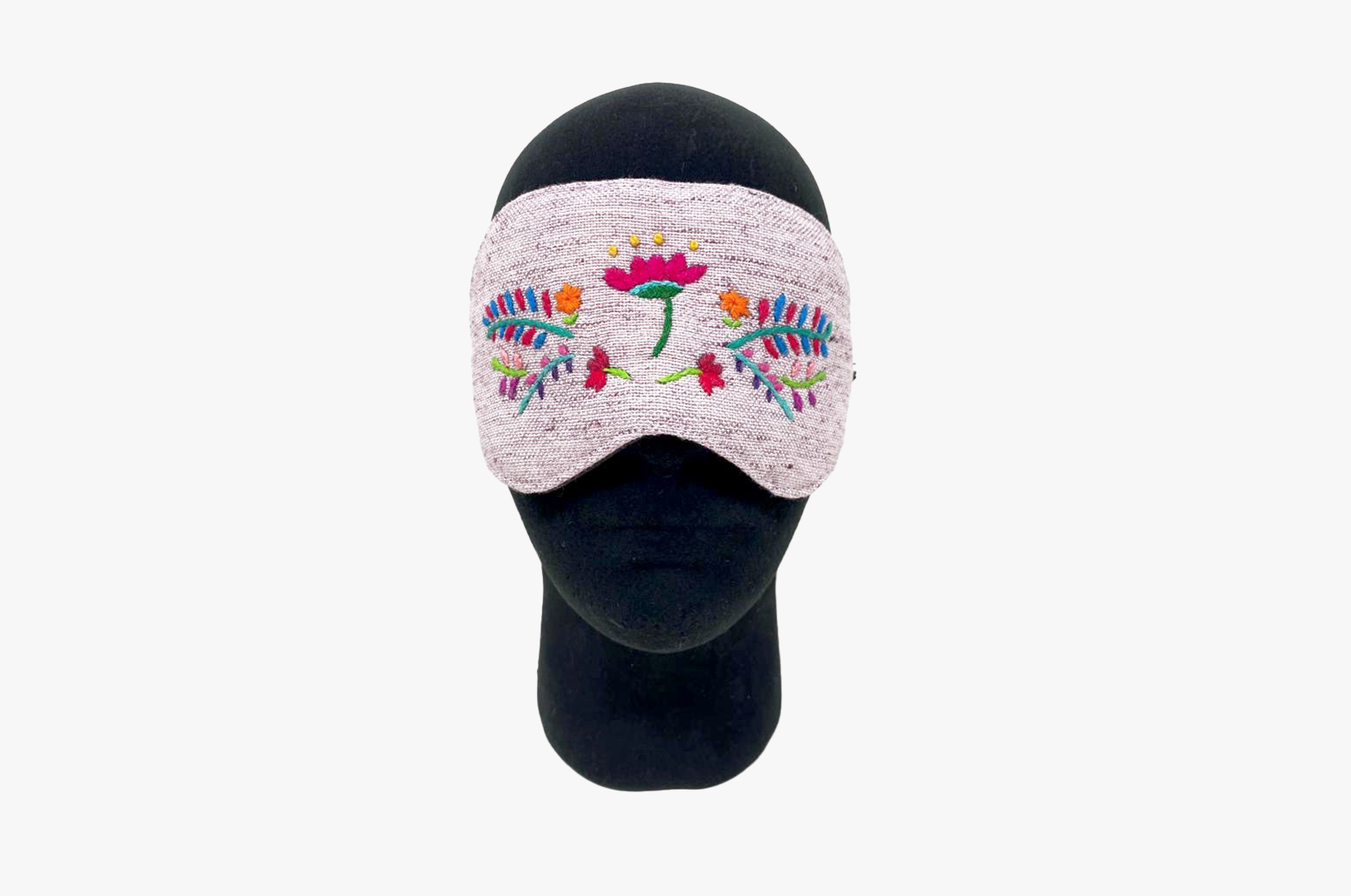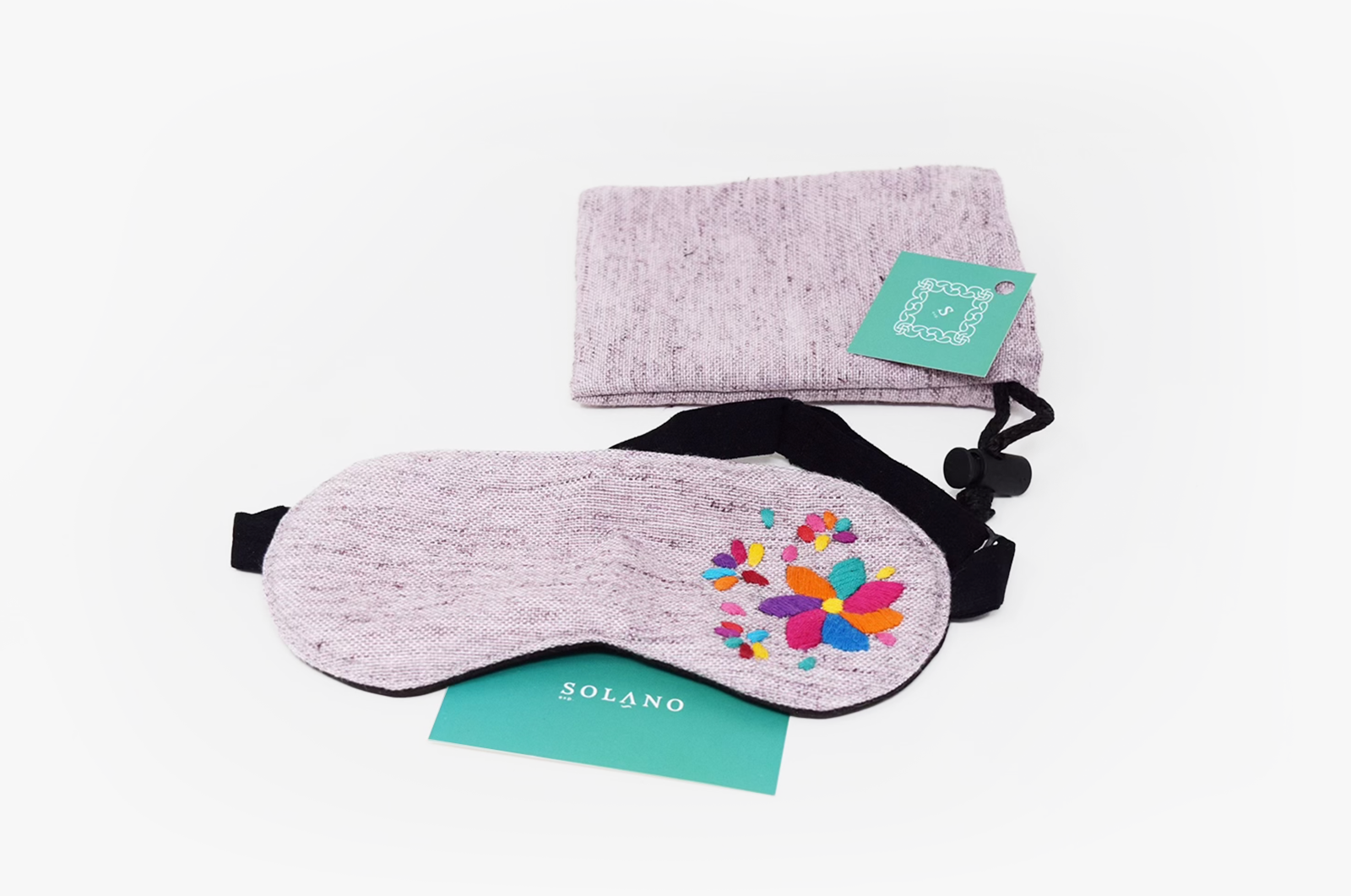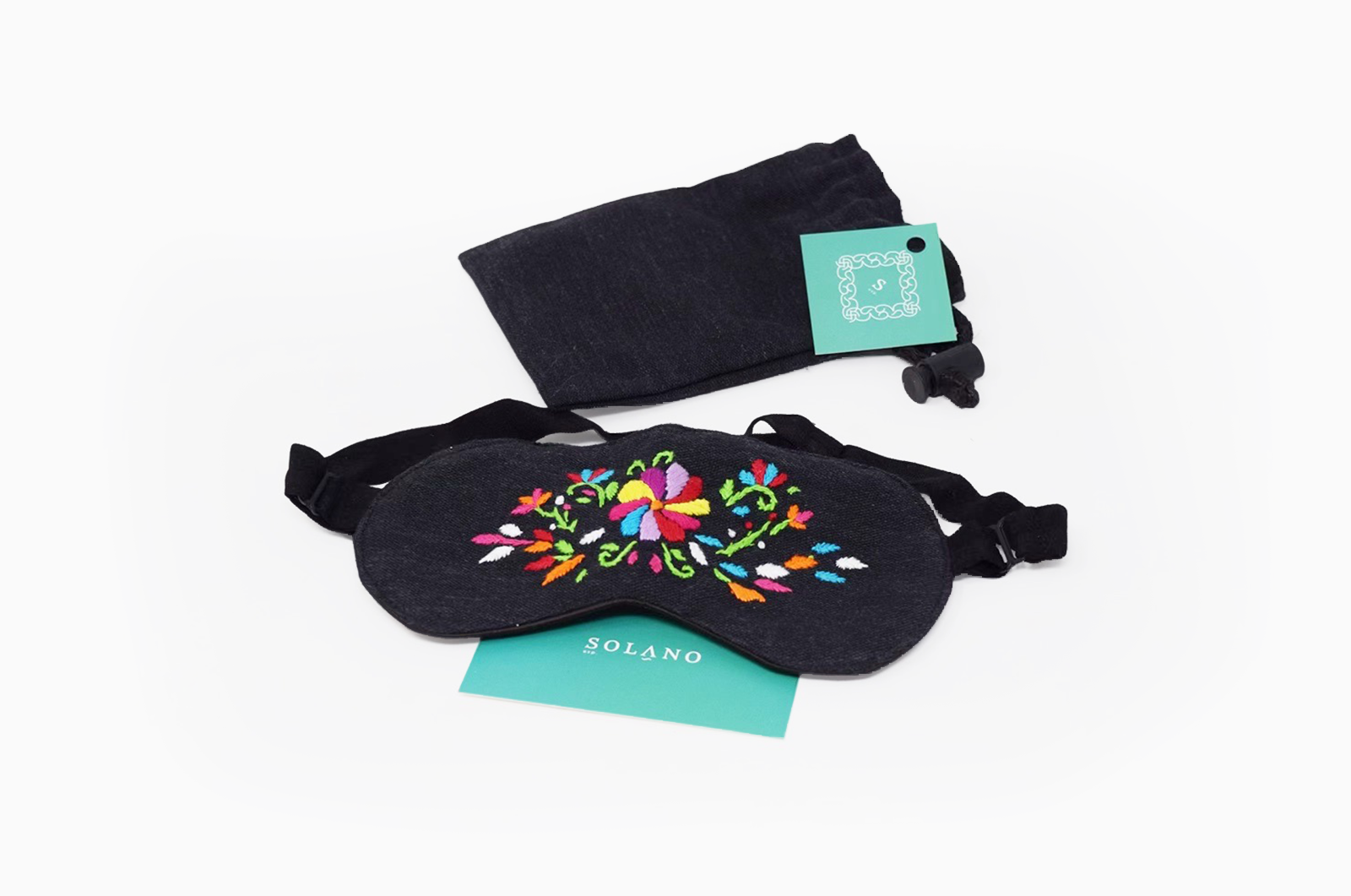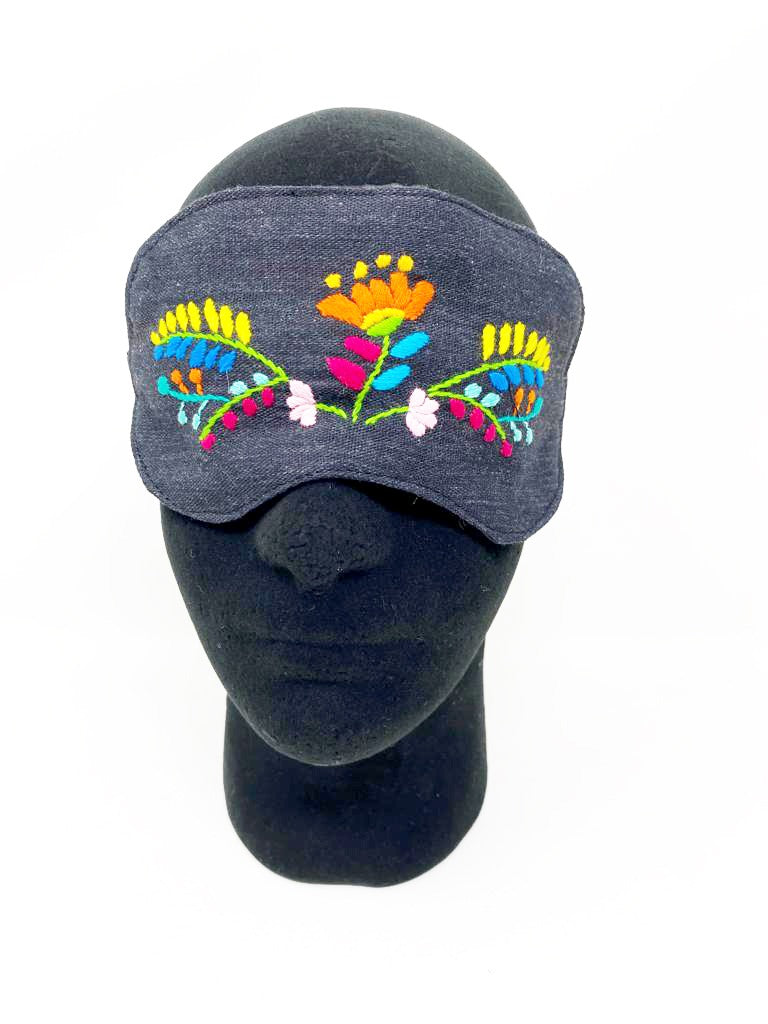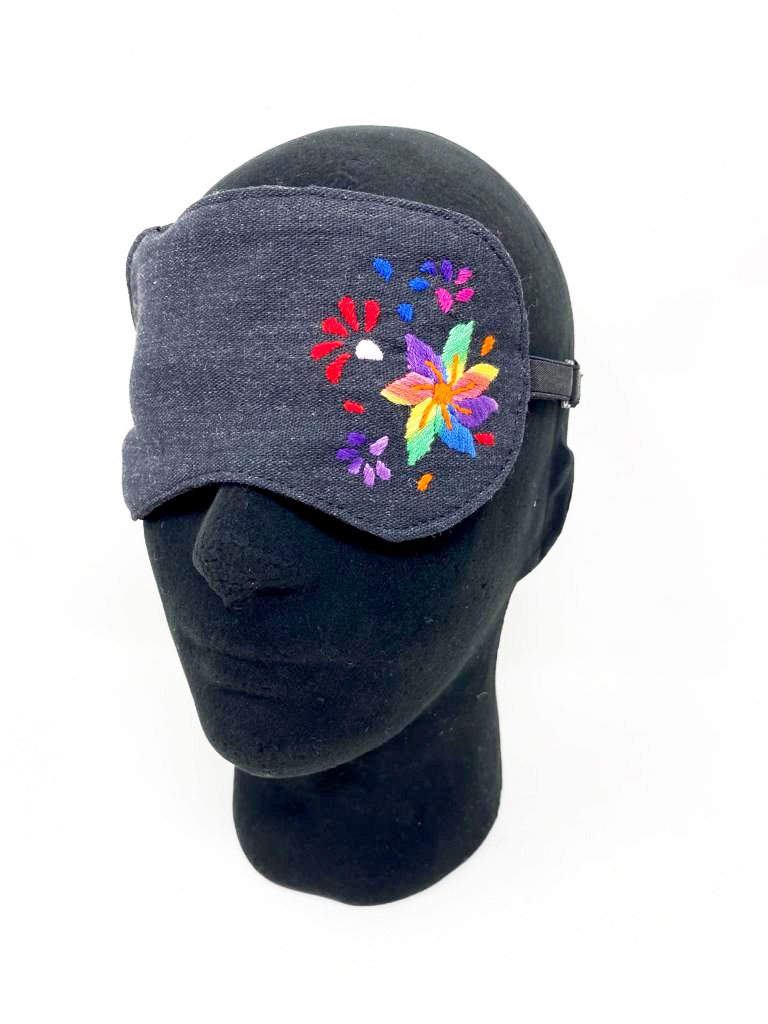 Description
Are you tired of tossing and turning at night, struggling to get a good night's sleep? You deserve sleep better and relax, this is a great investment for your health and life. 

Did you know that our brains are hard-wired into associating darkness with sleep, and they produce more melatonin?
 For this reason we introducing our hand-embroidered sleeping eye masks, crafted by artisans in Mexico.
These one-of-a-kind masks are not only beautiful but also incredibly comfortable and effective at blocking out light for a better sleep.
Order your eye mask for you and your best friend that keep you accountable for your well being and sleep. 

These masks are from the mountains of Puebla, Mexico and they are handmade and hand embroidery. 

Available black and purple 
Please note that each Solano Exp pieces are handmade. As a result, design embroidery may differ slightly from one piece to the next.
 Disclaimer: This product is a gift accessory, it should not be taken as medical advice product.
Shipping Inormation
Products in stock ship within 5-7 business days. Custom items or out of stock items may take 4-8 weeks due to being handmade from artisans located in various regions throughout Mexico.
Custom Orders
Custom orders for special events, corporate gifts or for your boutique need to be a minimum of 12 pieces. Please email hello@solanoexp.com with any questions regarding custom orders.
The Materials
Hand-crafted from Mexico
Made in Mexico from locally sourced materials. We tracked down the best artisans from small communities within various regions throughout Mexico.
Learn more