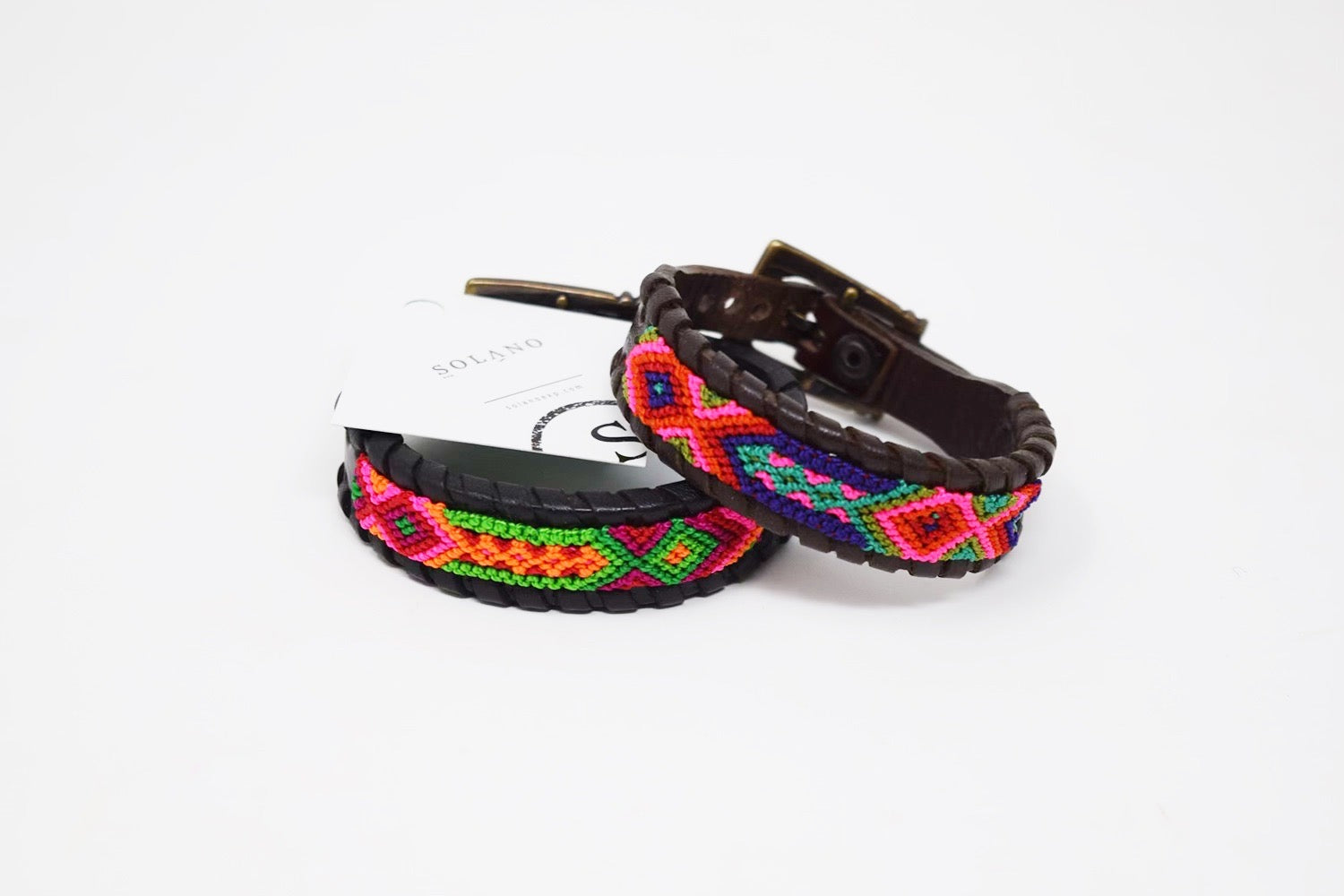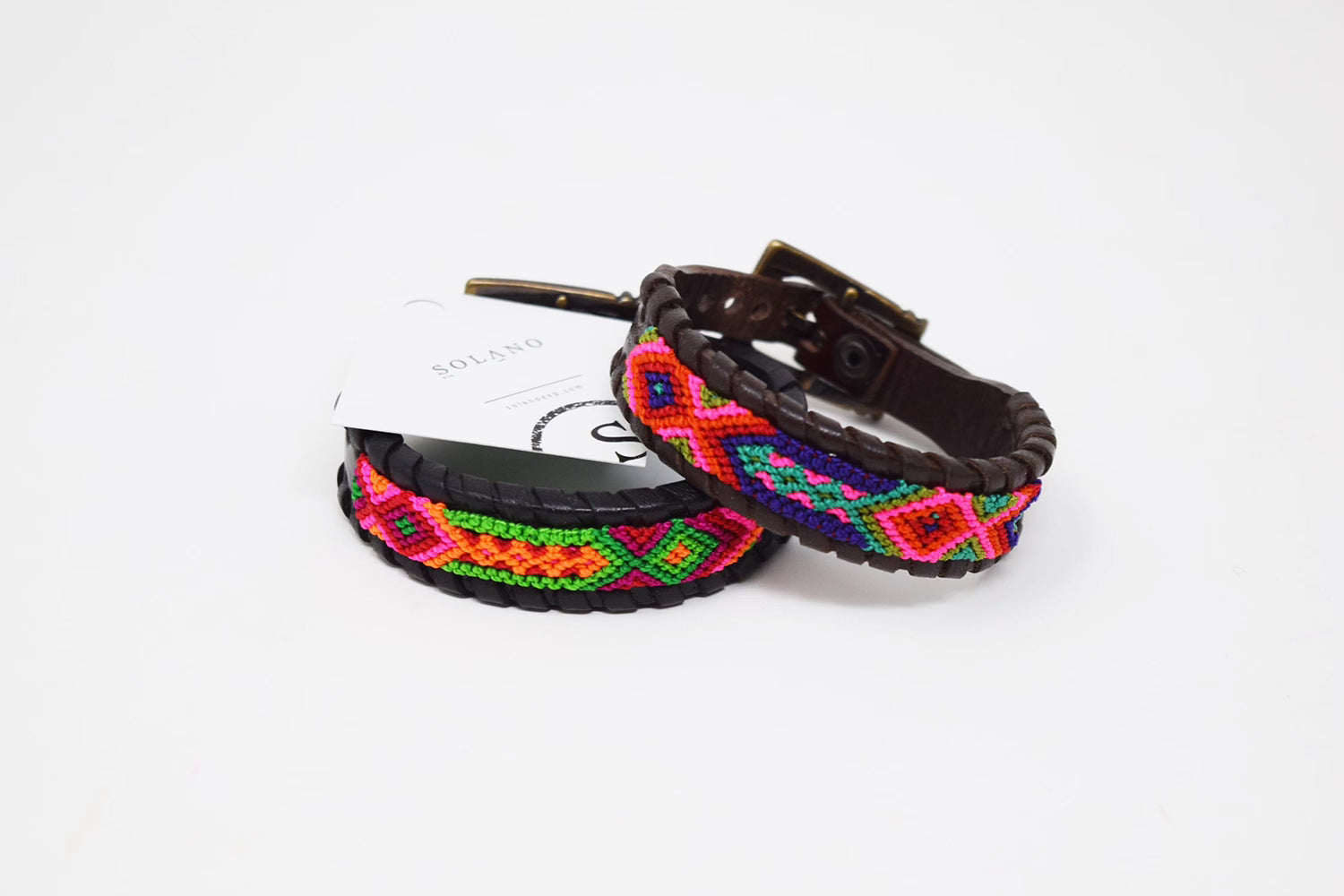 Description
Leather bracelet with embroidery, the perfect bracelet for any birthday gift or holiday.
Vibrant colors that express a true work of art. Our artisans use their skills and creativity to make beautiful and functional pieces that are not only aesthetically pleasing, but also have a purpose.
Order yours today and  experience the true beauty and quality that Mexico has for you while adding a meaningful and luxury piece of art to your collection.
Pd. The embroidery colors are vary variable each one is one of a kind but you can choose the color of leather. 
Shipping Inormation
Products in stock ship within 5-7 business days. Custom items or out of stock items may take 4-8 weeks due to being handmade from artisans located in various regions throughout Mexico.
Custom Orders
Custom orders for special events, corporate gifts or for your boutique need to be a minimum of 12 pieces. Please email hello@solanoexp.com with any questions regarding custom orders.
The Materials
Hand-crafted from Mexico
Made in Mexico from locally sourced materials. We tracked down the best artisans from small communities within various regions throughout Mexico.
Learn more