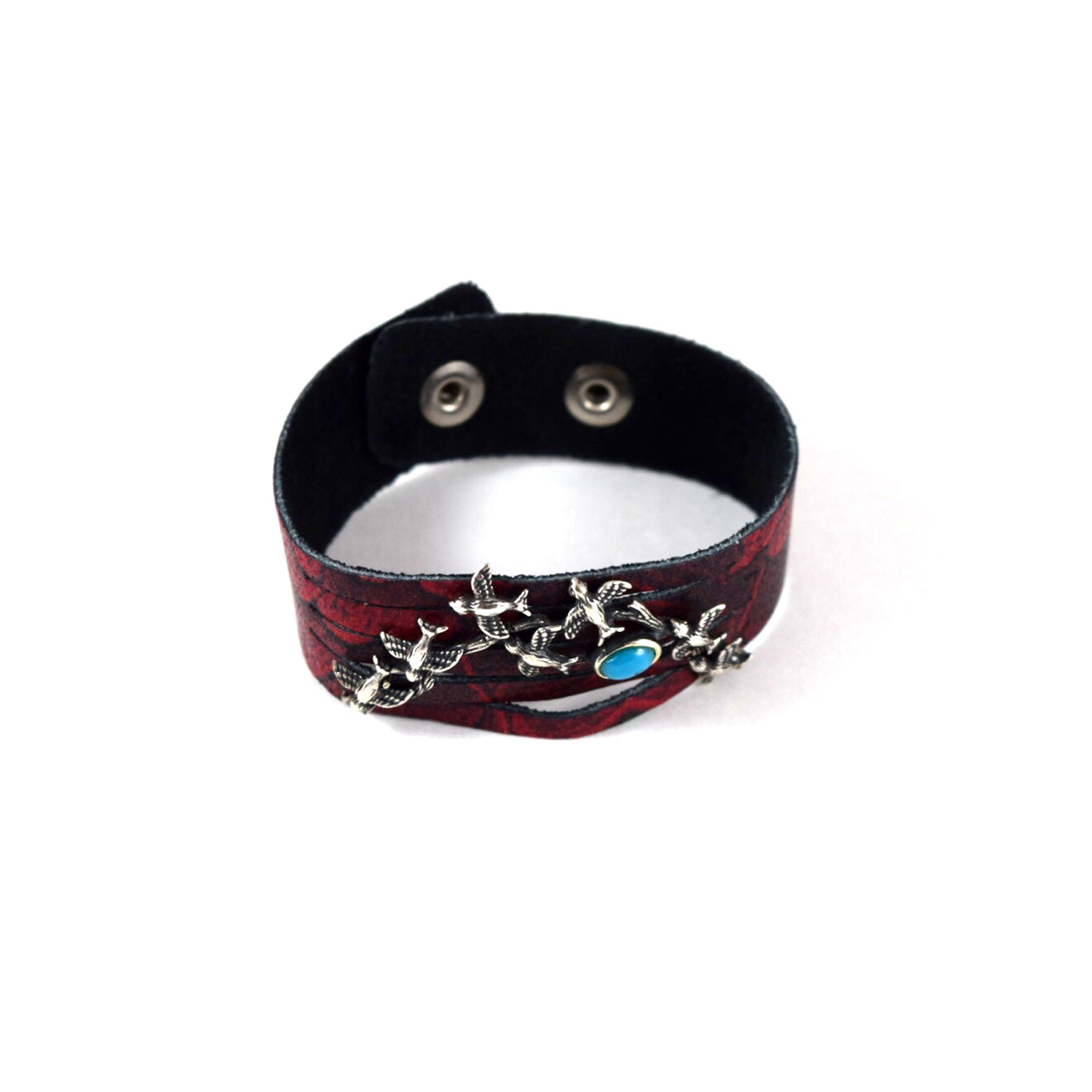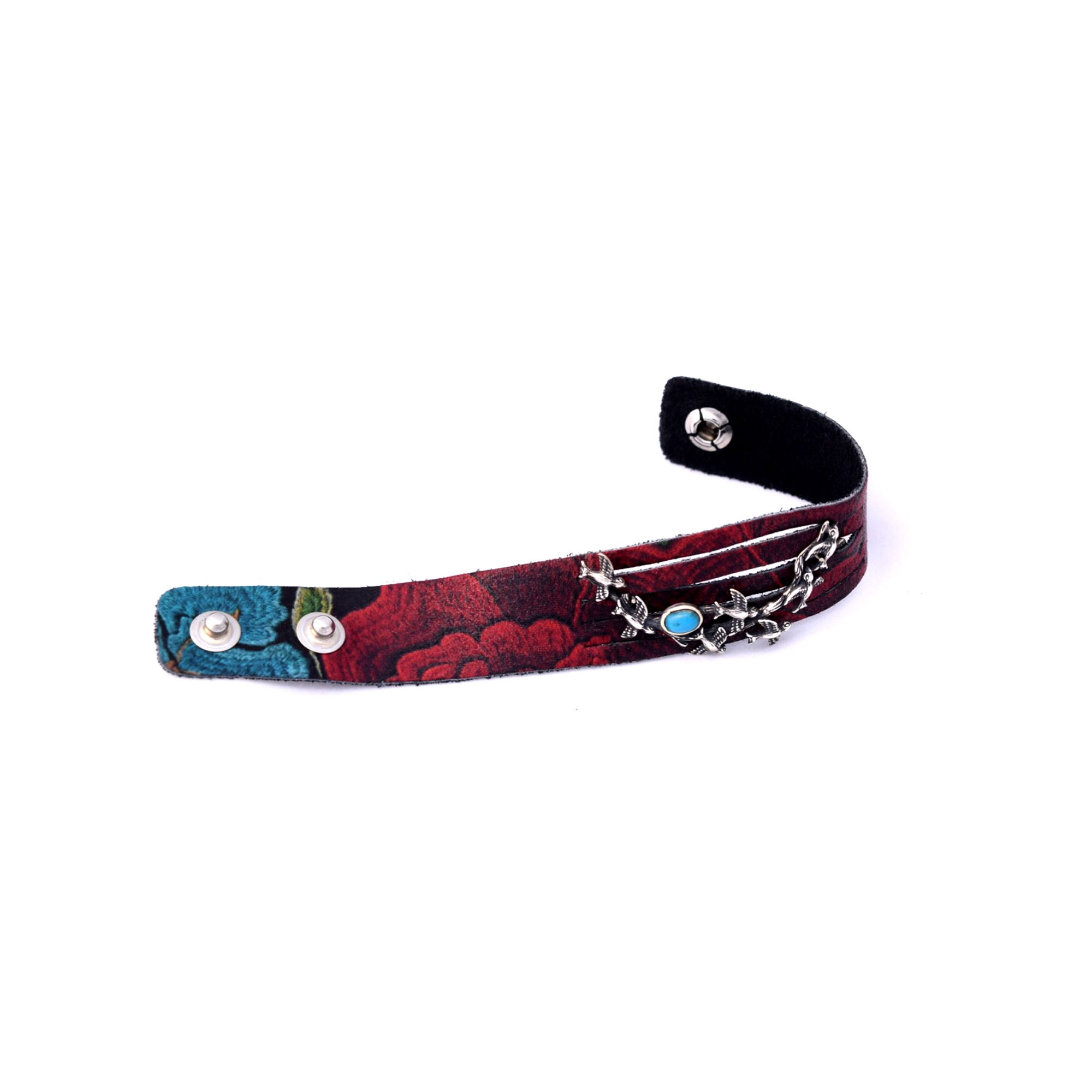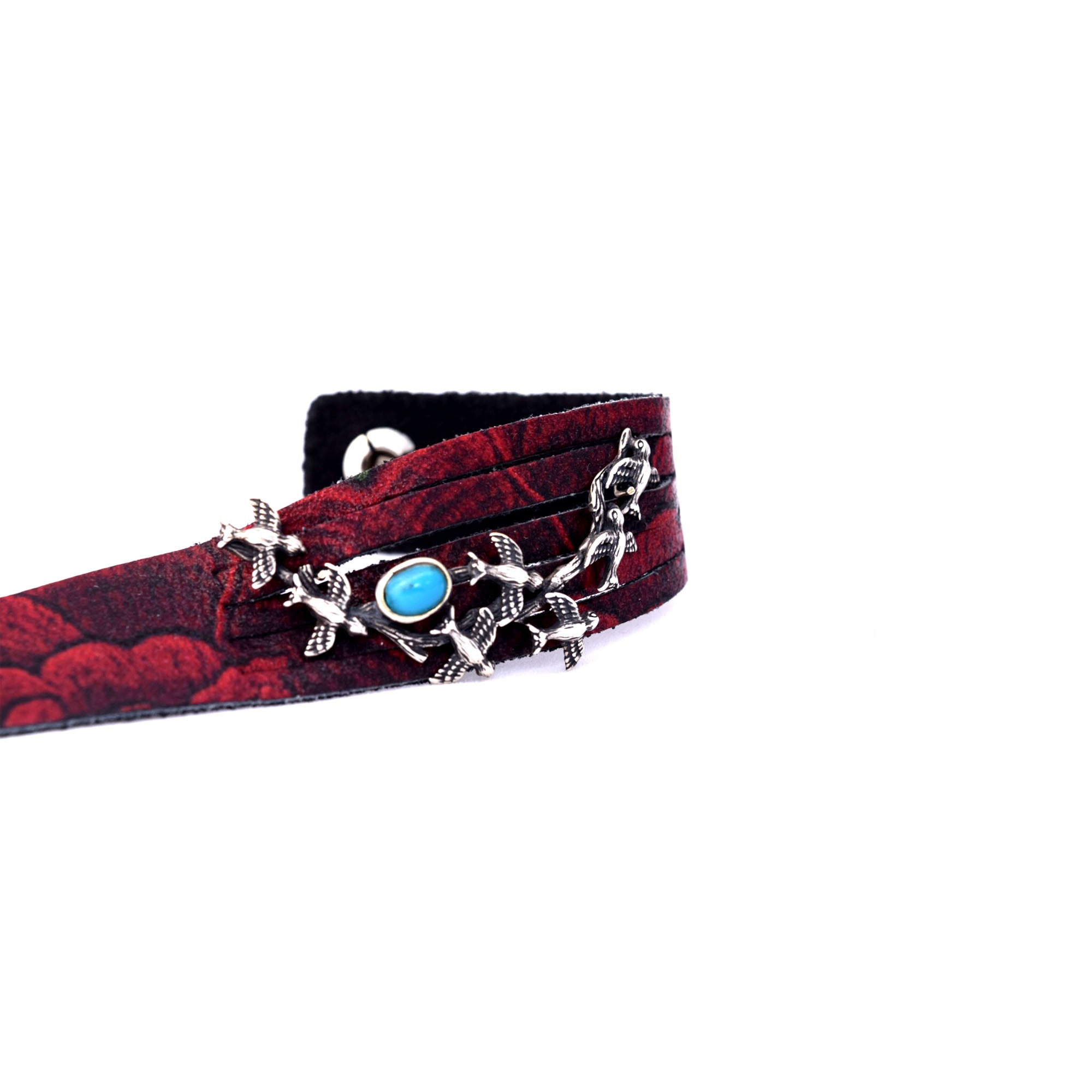 Description
A flock of swallows with touches of vibrant turquoise carries you to faraway places.  When thinking about swallows, once again we look to the sea. These doves symbolize peace, friendship and the bringing of hope.
Material: .925 silver sterling birds and inlaid turquoise, fine leather painted with different colors red and blue and black
Dimensions: 7.8 in x .78 in 
Place of origin: Guadalajara, Mexico
Shipping Inormation
Products in stock ship within 5-7 business days. Custom items or out of stock items may take 4-8 weeks due to being handmade from artisans located in various regions throughout Mexico.
Custom Orders
Custom orders for special events, corporate gifts or for your boutique need to be a minimum of 12 pieces. Please email hello@solanoexp.com with any questions regarding custom orders.
The Materials
Hand-crafted from Mexico
Made in Mexico from locally sourced materials. We tracked down the best artisans from small communities within various regions throughout Mexico.
Learn more